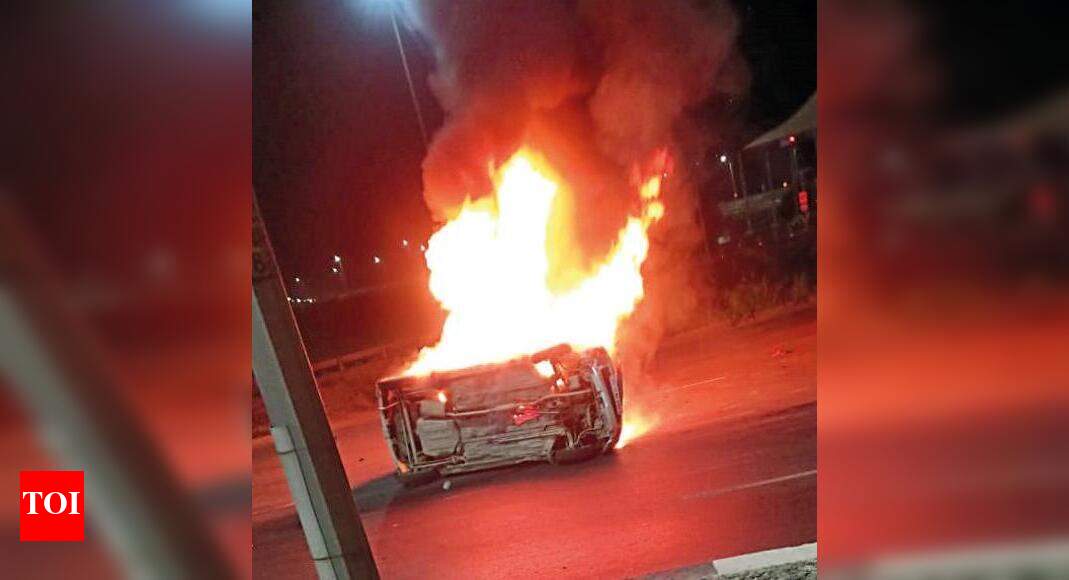 Ghaziabad: Three people, including a woman, were saved by a traffic constable after two cars went up in flames following a collision with a divider on Delhi-Hapur road near the Eastern Peripheral Expressway around 9pm on Saturday.
The traffic constable identified as Arun Kumar also received injuries. He was felicitated by the SSP with a cash reward of Rs 10,000. A senior police officer said that three people in a WagonR were coming to Ghaziabad from Greater Noida via the Eastern Peripheral Expressway. Another car overtook them near Dasna and while maneuvering, the WagonR overturned and collided with a divider. Both the cars caught fire and three passengers were trapped inside.
Hearing the commotion, Kumar rushed to their rescue. Kumar, with the help of another cop got them out. In the process, Kumar also received injuries.
SP Rural Dr Iraz Raja said that a team of Masuri police also reached the spot and took all the injured people to a nearby hospital.