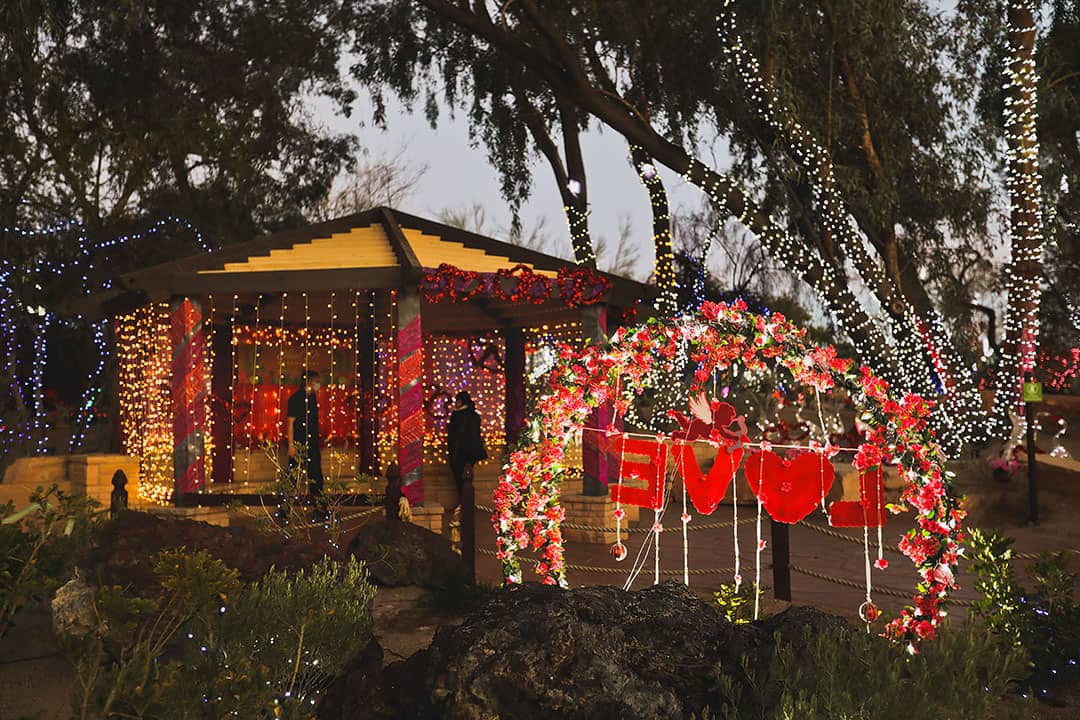 Average Temp in Las Vegas in January: high of 66° F, low of 33° F
Rainfall: 0.7 inches
Humidity: 40%
Believe it or not, the weather is not hot year-round in Las Vegas. Although it's very mild compared to what our friends get in the northeast, it's still cold, especially after the sun goes down. If you're used to SoCal weather, you may want to pack plenty of layers.
February is also the wettest month out of the year. It doesn't rain much in Vegas in general (average 4 days in Feb and 0.76 in), but you can get really unlucky with weather like some of our friends who visited last month.
It's a great time of year for climbers (send temps!), and people from all over the world visit Red Rock Canyon. Hotel rates are lower when it's quiet as long as you avoid the big shows like CES and AVN.
Our favorite event for locals is the Lights of Love at Ethel M, where they decorate the gardens with Valentine-themed holiday lights.