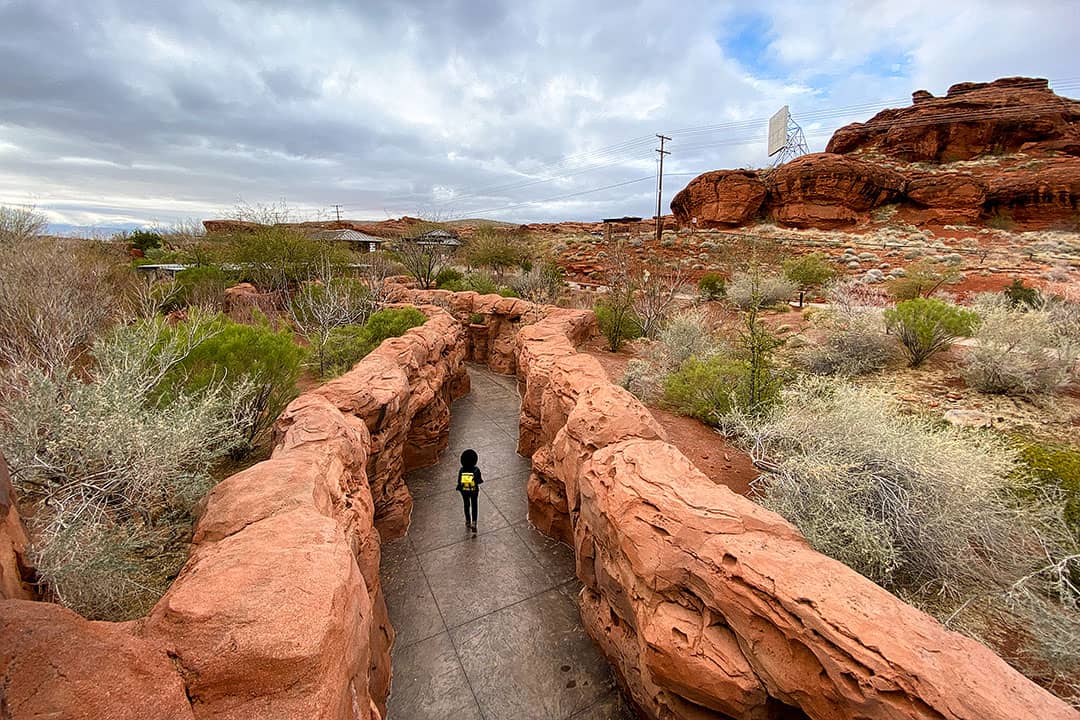 During our short getaway, we stayed at The Advenire Hotel, Greater Zion's first-ever luxury boutique hotel. Located in St. George's Historic District, it's a great home base to explore the area.
It was perfect for our style of travel, catering to outdoor enthusiasts who also want to wind down in luxury.
After a long day of exploring, we could come back to relax and find a spot to have dinner within walking distance (plus they have a bar and restaurant inside).
As you enter, you're greeted with a stunning lobby and view of the bar. The rooms were comfortable and pet-friendly, so we got to bring our boys with us. Check out the hotel and book your stay here.