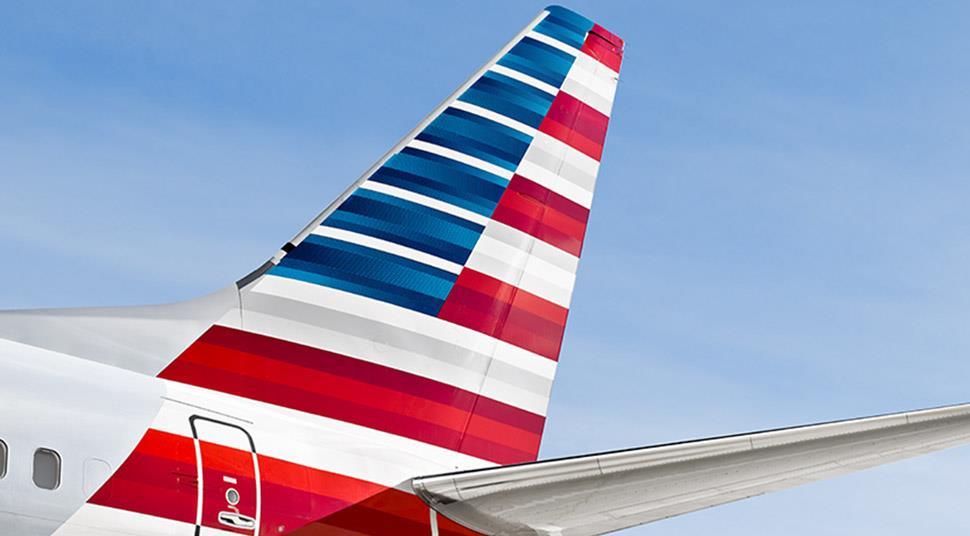 A new report from consulting firm Oliver Wyman predicts US domestic air travel will fully recover by early next year.
The company's Airline Economic Analysis 2020-2021, published on 5 April, says air travel's post-coronavirus recovery is moving more quickly than expected, as economic measures and the nationwide vaccine roll-out continue gaining traction.
Domestic travel will normalise by 2022, with business and international travel to return to pre-Covid levels one year later.
Early in the pandemic, aviation experts had feared the downturn would last five years or more.
"A year ago, we would have thought that a full domestic recovery in this timeframe for the US was almost impossible, but the combination of pent-up demand, economic stimulus and access to vaccines is making a difference," says Tom Stalnaker, Oliver Wyman's global aviation practice leader. "We are still far from a full recovery for the overall industry, but we expect some of the airlines to start turning cash-flow positive in a matter of months, particularly in the US."
In recent weeks, several major passenger airlines said March was shaping up to be their most-profitable month since the global health crisis brought air travel to a near-standstill one year ago. Traffic has picked up to about 50% of pre-pandemic levels, supported by spring break travel.
More details about US travel demand may start surfacing next week, when US airlines begin reporting first-quarter 2021 earnings.
Oliver Wyman predicts air travel in the Northeast USA will ramp up first, and that the rest of the country will follow quickly.
"The Northeast will be one of the regions that emerges earliest, which is fitting as it was the region to be hit hardest in the early days of the pandemic," the report reads. "If the progression toward herd immunity unfolds as expected, then the US could see a relatively rapid pick-up in demand for domestic travel sometime this summer."
Leisure travellers, looking for good flight deals and tired of sheltering-at-home recommendations, returned in greater numbers in late 2020, the company says, while business and international travellers continued to stay away. Major US airlines, which rely heavily on higher-yielding business travel, have adjusted their networks and schedules to capitalise on demand from holidaymakers.
"The industry has become dependent on leisure travellers who, despite the pandemic, began to take trips again in the second half of 2020. With these lower-yielding travellers making up a higher portion of a decimated demand, airlines were doomed to see a drop in revenue and substantial losses," the report says.
Legacy carriers have begun offering more point-to-point connections between non-hub airports to capture a larger share of this price-conscious leisure market from low-cost competitors like Allegiant Air, which have long made this their niche offering.
"To compensate for the loss of business and international travellers, full-service carriers are starting to sell more services a la carte, aimed at a broader customer base with different needs and less willingness to pay," the report reads.
Business travel, which experienced an 80% decline during the pandemic, will not likely return to pre-pandemic levels until well into 2023, the company says.
"The loss of business travel is a real challenge for some full-service airlines, because they depend on high-yielding customers to provide more than half of their profits and a third of revenues in major economies such as the US," Oliver Wyman writes.
Airlines took a financial hit as fares dropped significantly during the pandemic year.
"Looking at 20 US destinations — 10 predominantly business and 10 leisure — we found fares in heavily business-oriented markets dropped 33%… Leisure fares, on the other hand, fell 16% percent by the end of last year."
"This disparity underscores the disproportionate impact the absence of higher-paying business travellers has had," Oliver Wyman says.
Statistics from the Transportation Security Administration (TSA), responsible for security checkpoints at almost 450 airports nationwide, show that more and more people are venturing out. The agency screened more than 1 million passengers on all but four days during the month of March, data shows.
Daily passenger counts continue to rise. On 2 April, the TSA screened nearly 1.6 million passengers, the highest daily number since 12 March 2020. That's about 64% of customers TSA screened in 2019 on the same day.