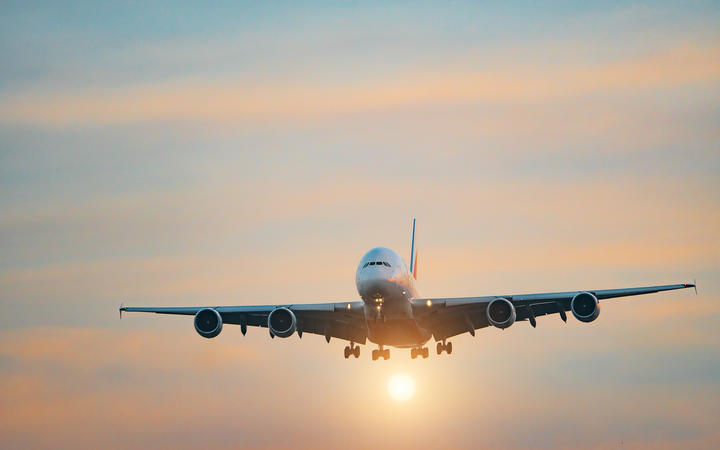 After a year of waiting, quarantine-free 'green' flights between Australia and New Zealand will run from today – only the second such travel bubble operating in a world still under siege from Covid-19.
We join Taiwan and Palau as neighbors providing reciprocal, restriction-free travel, after achieving joint success in eliminating community cases and controlling Covid-19 at the border.
However, as Prime Minister Jacinda Ardern has warned, travel isn't without its risks, with the Covid-19 status of both countries fluid and changeable.
Here's what you need to know about the travel bubble.
All Australian states and territories are participating in quarantine-free travel with New Zealand. However, you will need to check that the state or territory you want to land in, or travel onwards to, is accepting quarantine-free flights from New Zealand, as requirements for entering Australia could change at short notice.
Only Air New Zealand, Qantas, and low-cost Jetstar are operating routes at this stage.
Going there
You do not need a negative Covid-19 pre-departure test to travel to Australia, but Australia-bound passengers must complete the online Australia Travel Declaration at least 72 hours before departure, providing contact details, answers to health-related questions.
It will also ask whether you've been outside New Zealand during the previous 14 days.
That declaration will need to be presented at check-in. Passengers should bring evidence of any pre-existing conditions when checking in, like sinus issues, to avoid being denied boarding.
Australia may introduce requirements for testing for Kiwis on arrival, so keep an eye on the requirement of the state you're destined for by visiting the Department of health's Covid-19 website. Each state has its own rules and guidelines.
Information needed when traveling to Australian Capital Territory (ACT), New South Wales, Northern Territory, Queensland, South Australia, Tasmania, Victoria, Western Australia, can be found here. You can download contact-tracing apps for each individual state on the website too.
You should wear a mask while inside airports in New Zealand and Australia. Health professionals may be stationed at airports to conduct random temperature checks and health assessments of travelers.
Returning home
On return to New Zealand, travelers must have only been in a country designated as quarantine-free and not tested Covid-19 positive while staying there, or awaiting a test result, in the past 14 days.
You must complete a travel declaration at the time of booking your flight, and a health declaration at check-in.
Unless you are exempt, you'll be required to wear a face mask when crossing the Tasman. One will be provided by the airline if you don't have one.
Again, health professionals may be stationed at New Zealand airports to assess travelers.
You also won't come into contact with travelers from other countries. There have been trials of new airport protocols in the lead-up to the bubble, where travelers going into quarantine have their baggage taken directly to MIQ facilities, instead of queuing for it, hence avoiding contact with trans-Tasman passengers.
Before you leave New Zealand for Australia, it is advised you register at SafeTravel, allowing you to get travel advice. Registering means the Ministry of Foreign Affairs and Trade (MFAT), embassies, and consulates can contact you in an emergency situation, provide consular assistance if needed, check on your wellbeing, or send you important information.
But if there is an outbreak of Covid-19 triggering a lockdown or halting quarantine-free travel while in Australia, it will be travelers' own responsibility to hustle their way home, navigating through restrictions and any travel disruption, while following the advice of local health and civil authorities.
You will be expected to pay any associated costs. This may include costs of entering managed isolation or self-isolation on return to New Zealand if the situation deems it necessary.
Applications to waive payments will be considered on a case-by-case basis. If you need to travel to New Zealand urgently, you still can apply for an emergency allocation.
Talk to your travel insurer about whether its policy covers Covid-19-related travel disruption.