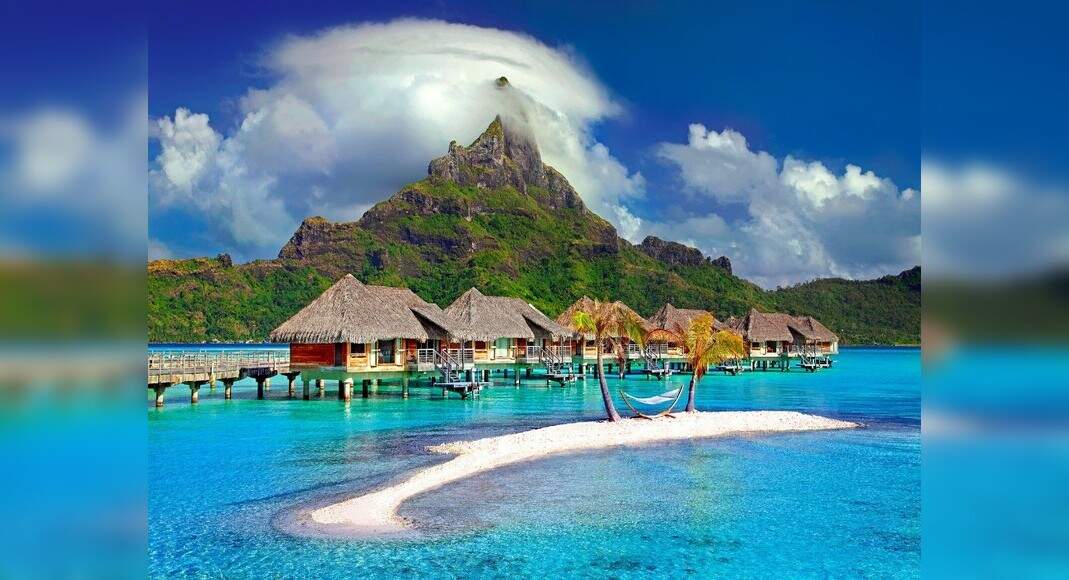 If you have been dreaming of a long vacation on Bora Bora island, it's likely your dream will soon become a reality. The Islands of Tahiti, including Bora Bora, Moorea, and Tahiti have announced to reopen their borders for tourists from May 1, 2021. As of now, it's unclear whether the country will entertain foreign travelers from across the globe or only from some specific countries. Edouard Fritch, President of French Polynesia, made this important announcement after meeting with French President Emmanuel Macron.
French Polynesia, an overseas collectivity of France, has over 100 islands in the South Pacific Pacific Ocean. This is the country's first month without any virus deaths and the COVID case numbers have also significantly gone down since January.
On February 3, the country suspended travel from all origins, and people were traveling only if there was any 'compelling reason' related to health, profession, family, or return trips to home. Though the restriction was planned for three months, now the time has been cut short given the decreasing number of COVID-19 cases.
Now that the opening dates have been announced, the country is planning on coming up with specific rules, regulations, and restrictions. The country is still following curfew rules from 10 PM to 4 AM which will be in place till April 30.
Fritch said, "We are going to put in place a protocol at the entry of our borders using virological testing, serological testing, vaccine, and ETIS (Electronic Travel Information System)."
Data shows that there have been 18666 COVID-19 cases and 141 related deaths in the country since the starting of the pandemic.