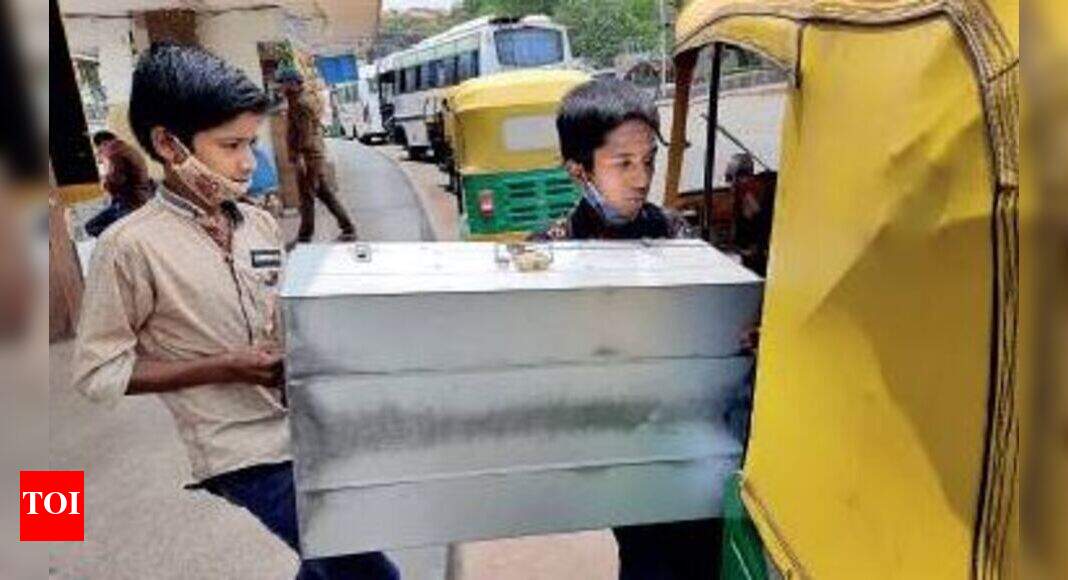 BENGALURU: Thousands of migrant workers and students who plan to celebrate Ugadi in their hometowns fear transport chaos as the strike by employees of state-run bus corporations entered the second day on Thursday.
While Ugadi is on April 13 (Tuesday), most people intend to leave the city on Friday evening to spend the long weekend with their families. Usually, bus stations across Karnataka see heavy rush during this period. Though the government has allowed private transport operators to run services from state-owned bus stations during the strike period, there are fares and safety issues.
"Every year, I take a KSRTC bus to travel to my hometown for Ugadi. This time, I will have to find an alternative. Private bus operators are charging too much," said Mohan S, who hails from Shivamogga.
Employees of state-run transport corporations launched the strike on Wednesday to press for better wages and working conditions. Most public buses stayed off roads across the state on Thursday, inconveniencing lakhs of commuters. Private buses, maxi-cabs and autos tried to fill the gap amid complaints that they are taking advantage of the situation by overcharging passengers.
"Passengers are caught up in this tussle between the government and employee unions. This strike is causing severe inconvenience and should be resolved soon. Several autorickshaws are currently demanding a minimum fare of Rs
100. Not many people can afford this," said Aswathy S, a passenger waiting at Majestic.
Government officials are hoping that the strike will end before the weekend. KSRTC and BMTC operated skeletal services with police protection on Thursday. KSRTC ran 167 buses till 6pm, whereas BMTC operated 66. NEKRTC and NWKRTC ran 126 and 39 buses, respectively. Passengers have alleged that private bus operators start the journey only after all seats are occupied. This is not ideal amid the second Covid-19 wave. A private operator said running empty or halffilled buses was not financially viable. "We are not government buses. We have to pay for fuel and other things," he said.
Meanwhile, officials of the South Western Railway (SWR) said that the Railway Board had approved nine pairs of trains with a special fare from April 8 to 14. The decision to collect 1.3 times the normal fare has not gone down well with travellers, who say rail authorities should charge less, not more, during a bus strike. "Why is SWR charging a special fare during a crisis? The fare should be normal. We need DEMU/MEMU trains to places like Bangarapet, Tumakuru, Hosur and Hassan," said Lokesh TP, a member of NGO Karnataka Railway Vedike.