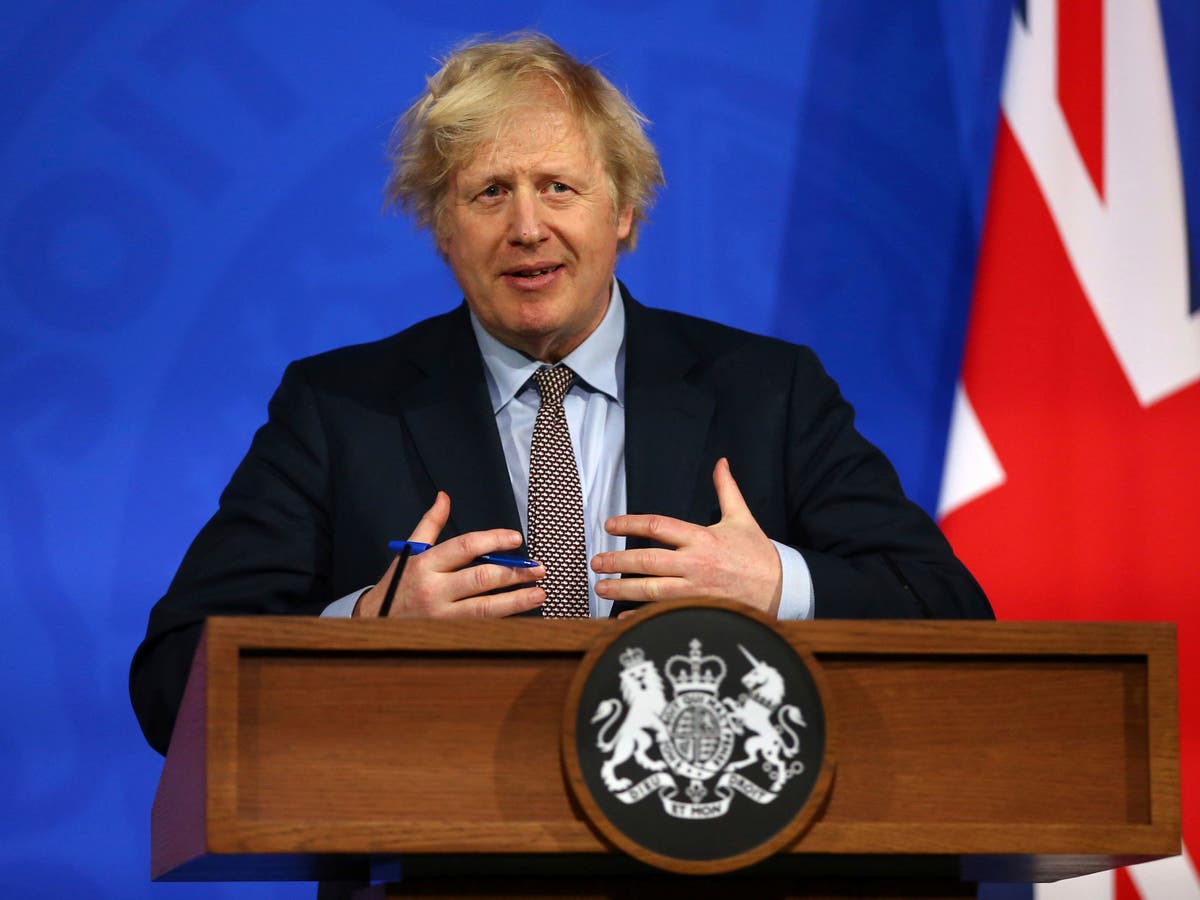 Boris Johnson says Britain can look forward to 'brighter days ahead'
Boris Johnson will set out plans for a "Covid status certification" scheme and a 'traffic light system' for foreign holidays as part of the roadmap out of lockdown.
While many MPs have voiced concerns over the idea of "vaccine passports", it is hoped that the scheme will enable the safe return of mass events, such as sports matches, conferences and night clubs, without the need for social distancing.
And with airline chiefs urging the prime minister to allow international holidays within weeks, he is also expected to set out how foreign holidays will be work from 17 May.
Mr Johnson is expected to announce more details for both schemes on Monday.
The government is due to begin trials for large gatherings this month with several pilot events hosting around 3,000 people at a time with Covid tests both before and afterwards. However there was a public backlash after it was suggested the events would also involve 'vaccine passports', prompting Liverpool City Council to confirm that no such certificates would be needed for the trial events in the city.
Read more: