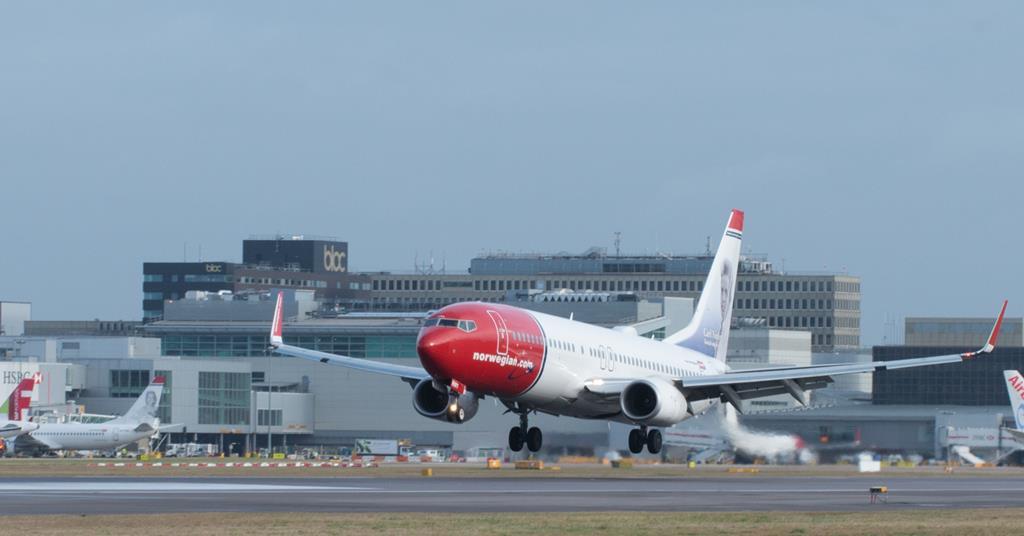 Restructuring low-cost carrier Norwegian has increased the range of its planned capital raise in view of the slow opening-up of travel markets.
Norwegian had originally indicated it planned an overall capital raise of between NKr4.5-5 billion ($530-588 million) as part of its financial reconstruction, for which it recently secured approval from the Norwegian and Irish courts. It has revised the upper end of this range to NKr6 billion.
The carrier's chief executive, Jacob Schram, says: "We want to take a conservative approach at a time when the pandemic and travel restrictions continue to create unpredictability in the travel sector. Therefore, we must take this uncertainty into account in our forward planning strategy.
"At the same time, we have also taken into consideration feedback from investors, as well as dialogue with our board."
The restructuring will enable Norwegian to cut its debt by NKr62-65 billion compared with the end of 2019, while the airline has canceled aircraft orders worth NKr85 billion.
Norwegian chief financial officer Geir Karlsen says total debt, as a result, will be NKr16-20 billion, of which NKR 6-7 billion is related to the fleet.
The airline says that, depending on the amount of new capital raised, new investors will receive approximately 70-75.7% of the post-restructuring share capital with the shares held by existing shareholders diluted to approximately 4.6-3.7%.
Norwegian adds that "certain cornerstone investors" which have provided long-term support to the restructuring and capital raise "in times of significant uncertainty" have conditionally undertaken to subscribe for shares totaling NKr2.86 billion in the private placement.
In addition, current creditors of Norwegian have expressed an interest to participate in the capital raise with an amount of at least NKr1.8 billion in new bonds. The airline expects the capital raise to begin around 10 May.
Schram says: "The new Norwegian, with a simplified organizational structure and operating model, will be a significantly more competitive company than before.
"This will not only be the case when compared to how we were before the pandemic struck, but also in view of the competitive environment we envisage across the aviation industry in the future."