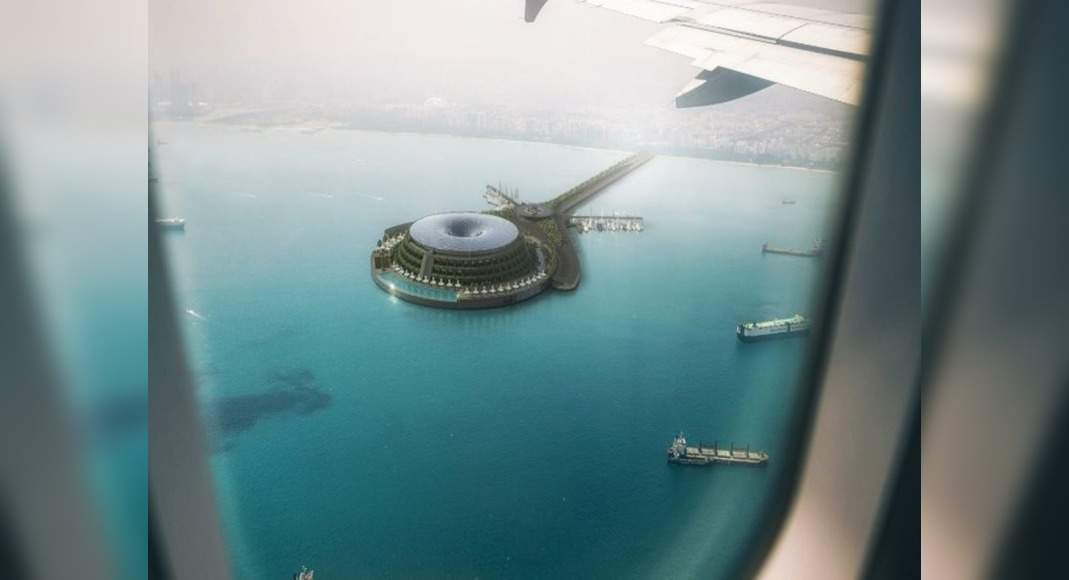 At a time when sustainability is the mother of all necessities for a better environment, an all-new floating hotel in Qatar is going a step ahead by being able to generate its own electricity. The Eco-Floating Hotel in Qatar is going to be a luxury hotel that generates its own electricity, and even collects, and reuses rainwater and food waste.
The hotel will have a total of 152 rooms and is a concept designed by Turkish company Hayri Atak Architectural Design Studio (HAADS). The hotel's motto is, minimum energy loss, and zero waste, and it does exactly that. HAADS has been working closely with leading engineers and architects to make this concept come to life. The work has been ongoing since March 2020.

The design itself is futuristic, even though the hotel is going to have all the elements of a perfect luxury hotel. You have indoor and outdoor pools, a gym, a mini-golf course, a spa, and more. Patrons will be able to reach the hotel with the help of a boat, or helicopter.
Interestingly, the hotel is going to be similar to a dynamo and is going to make use of water current with the help of tidal power, and wind turbines. Yes, you guessed it right, it is going to rotate, and in this way produce electricity. The hotel is going to complete a full 360 degree in 24 hours, so no, you are not going to fall off your seat.
A great concept designed to maintain ecological balance, if and when this comes to life, it will be one-of-a-kind, something that will be a hallmark in the hospitality industry.