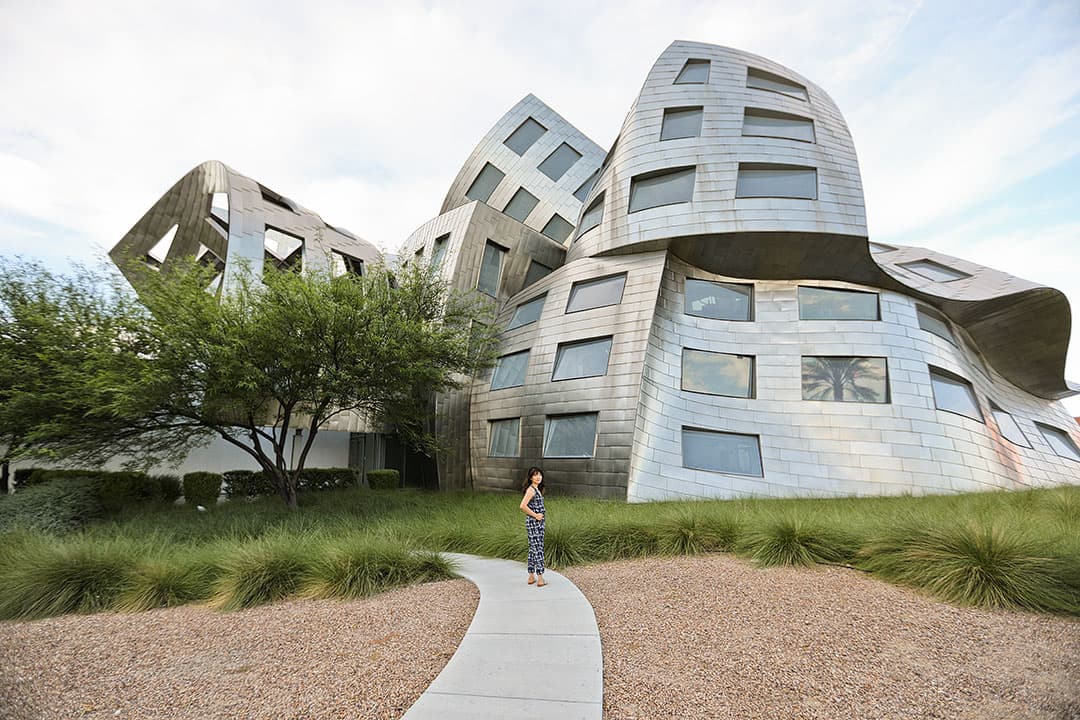 Downtown Las Vegas or Old Vegas has a touristy side, but it's also a place locals actually hang out.  From the time we lived here in 2013 to moving back in 2019, we've seen it change drastically.
In 2013, Zappos had just moved their headquarters downtown and allocated $350 million in aid to revitalize Downtown Las Vegas. Tons of development happened and it turned fairly run-down areas into new spaces for start-ups, new restaurants, tiny homes, and art installations.
Fast forward to the present day and it's become a popular spot for both locals and tourists. The closer you are to the Fremont Street Experience, you'll find more tourists vs the further east you go, you'll find more locals.