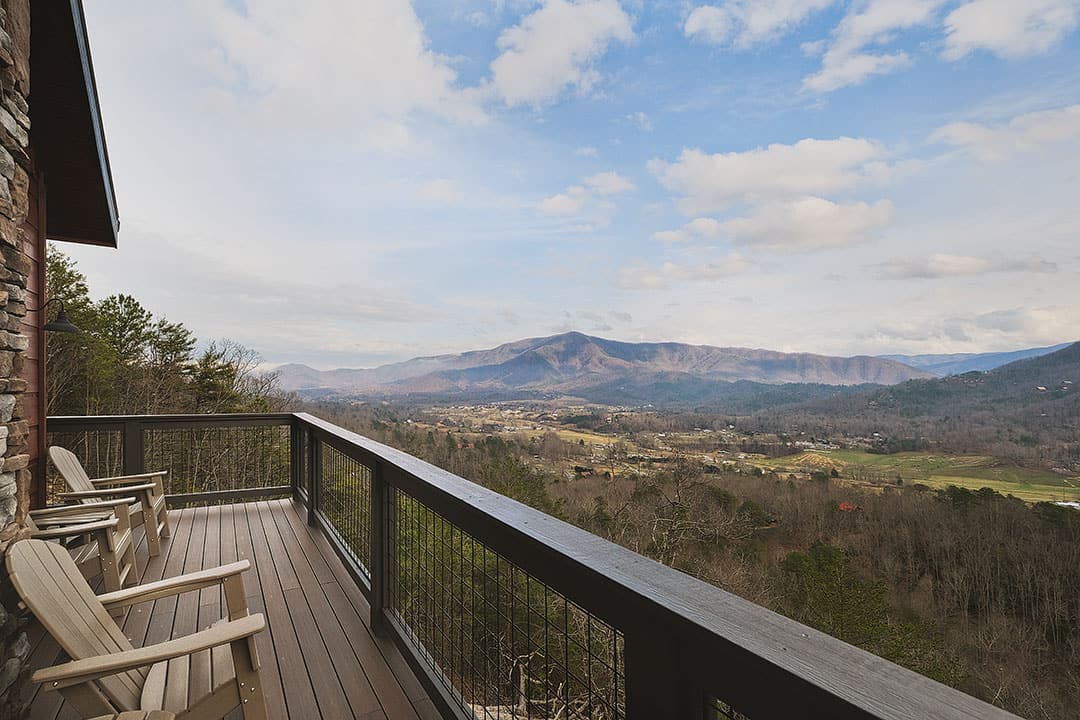 During our visit, we were hosted by Bear Camp Cabins. Our cabin, the Amazing View Lodge, was conveniently located just 20 minutes from both Pigeon Forge and Gatlinburg and was central to all of our adventures.
We loved that they have a variety of lodging styles, from motel rooms right on the Pigeon Forge Parkway, to cabins that can sleep up to 30+ people. Soon, Bear Camp Cabins will also have unique treehouse rentals. We'll definitely come back to check these out!
The modern log cabin was cozy and well-kept, which was especially important to us during a pandemic. We could tell that Bear Camp Cabins really took care of their properties. Beautiful natural light spilled into every bedroom, and of course, the view was nothing short of spectacular.
We loved the big balconies where we sat outside and enjoyed our morning coffee before heading out. There was also plenty of space for activities including a hot tub, pool table, an arcade game console, and even a movie theatre.
Other cabins have different unique features, like this one with an indoor pool, and this one that has a basketball court. Bear Camp Cabins have a broad selection of cabins that are perfect for a small gathering of friends, large family reunions, or even business trips.
We recommend reserving your cabin or room directly through Bear Camp Cabins, which is cheaper than booking through external booking sites.